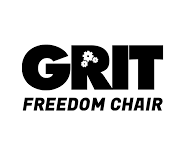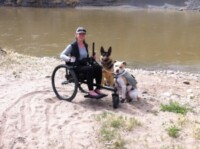 Even as a wheelchair user you should be able to safely, efficiently, and independently take your dog with you as much as possible.
Ultimately, I attribute my success to patiently teaching the dogs how to be around the wheelchair. This would include teaching wheel awareness, understanding pace changes due to different inclines, making sure they learned self control so they didn't lunge towards things impulsively, etc.
Read on to find out about different tips, tricks, and gear options to help you roll along with your dog!