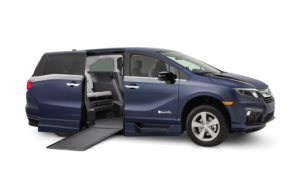 Phase III Mobility has locations in Montgomery, Alabama and Pensacola, Florida. We have been in the van conversion business since 1980 and have been offering mobility products since 1994.
We believe in SAFETY first and only offer the highest of quality products. We keep a large inventory of handicap/wheelchair accessible vehicles and offer some of the most competitive prices in the southeast.
Phase III is a Proud member of the NMEDA, National Mobility Equipment Dealers Association. NMEDA is a non-profit trade association whose diverse membership strives to increase independence for people with disabilities through the provision of safe adaptive transportation.
Some Products From Phase III Mobility
Honda In-Floor
Pacifica Side-Entry
MXV
Pacifica Rear-Entry
Entervan
Entervan XT
Toyota XT
Bruno Out-Sider Meridian Vehicle Lift Model ASL-250
Out-Rider Vehicle Lift Model PUL-1100
Curb-Sider Vehicle Lift Model VSL-6000
HARMAR MODEL AL600 HYBRID PLATFORM LIFT
HARMAR MODEL AL500 UNIVERSAL OUTSIDE LIFT
HARMAR MODEL AL100 UNIVERSAL SCOOTER LIFT